Your Mission
Help companies step into the 21st century by creating brands, digital products, and services that users fall in love with. Design stunning Websites, Mobile Applications, and eCommerce platforms that offer a great experience and convert. You play a crucial role in the ambitious digital product studio projects that we carry out for our customers. You work with our own team on project work or as part of the client's team.
Daily challenges:  
Design interfaces in Figma, in close collaboration with the other designers. 
Design low & high fidelity prototypes, sitemaps & information architecture. 
Balance the business objectives, brand experience & user experience in each design decision. 
Work for a variety of clients, sectors & products.  
Be the single point of contact for some projects & present your work directly to the client & other stakeholders. 
Actively look for new developments and best practices in the field of UX & UI and discuss them with your colleagues.  
Work closely with the Front-end and Back-end developers in tandem and as a team.  
Engage with clients where needed in fluent English.  
Who You Are
A customer-focused, driven, and dynamic UI/Interaction designer, ready to deliver best-in-class digital experiences and enhancements.  
Nothing provides us more pleasure than pushing past the industry norm and shaping a new beautiful future. 
You relish methodically applied color palettes and takes pride in your type ramp. 
When your work is done, the mobile apps and responsive websites you create not only look amazing but act as a seamless extension of our clients' brand voice and business strategy.  
You can work independently but also understand the importance of cross-disciplinary teamwork. 
You seek feedback and take creative direction when it is provided, without losing ownership of your part of the project.  
There's a DNA match if this sounds like you: 
Be bold. Be brave. Be you. 
We love people with a great story. Tell us yours! 
Move fast, break things. 
We don't overthink or wait for perfect conditions but take immediate action instead. 
Go for growth! 
For our clients, for Upthrust and for everyone in our team. 
On our way to #worlddomination. 
We are digital. 
We're testing the latest trends and try out the newest tools and technologies to stay up to date. Many of us have our own digital project on the side, that's how passionate we are. 
Fail hard, win faster. 
You cannot grow without failing! 
Hard skills you need
You have 5+ years of relevant experience as a UX or Product Designer.
You have a solid grasp on user-centered design, usability and accessibility concerns.
You know how to balance innovation and practicality.
You identify design problems and devise elegant solutions. 
You have an understanding of the technologies used by programmers (HTML5, CSS, JavaScript).
You are not afraid to ask smart questions, take risks and champion new idea.
Knowledge of visual design, user-centered experience design, interaction design, brand development, and the creative process.
Soft skills we have a soft spot for: 
An effective way of communicating 
Great project & stakeholder management skills 
A commitment to continuous learning 
A high level of accountability & dedication 
Flexibility: it works both ways 😉 
The core values we share in the Quanteus Group: integrity, no subordination, stakeholder value creation, passion, independence, respect, entrepreneurship. 
Our Offer: a full time contract
A front row seat at the best and fastest growing digital team in Belgium. 
The opportunity to shape your digital career and to grow as rapidly as we do. You will get a personal training budget which you may spend however you like, as long as it's honing your skills. 
On-project coaching by one of our digital experts and monthly trainings on the latest techniques and technologies. 
Challenging and fun projects for the most influential brands and companies out there. 
A mixture of working on team projects and individual expert projects. Sometimes your office will be at the client on site (Antwerp, Brussels or Ghent in most cases) and other times you will work from one of our offices in Antwerp, Diegem, Mechelen or Genk: It's never boring at Upthrust! 
The best of both worlds: a young & agile team with a growth mindset, supported by professionalism, stability and over a decade of expertise from The House of Marketing and the Quanteus Group. 
Cool activities like growth nights, dinner nights, ski & snowboard trips… 
An extensive salary package, supplemented by a whole series of fringe benefits such as net expense allowances, meal vouchers, mobile phone subscription, etc. 
A very nice company car with fuel card or a flex package if that fits you better.
Who we are
Upthrust is a #1 international growth office that focuses on acquisition, conversion and retention automation. We work from different locations within Europe for both larger SMEs and corporates. Our team works on-site and actively transfers knowledge to the client's internal team. Upthrust is an initiative of The House of Marketing, a leading consulting office for sales & marketing strategy.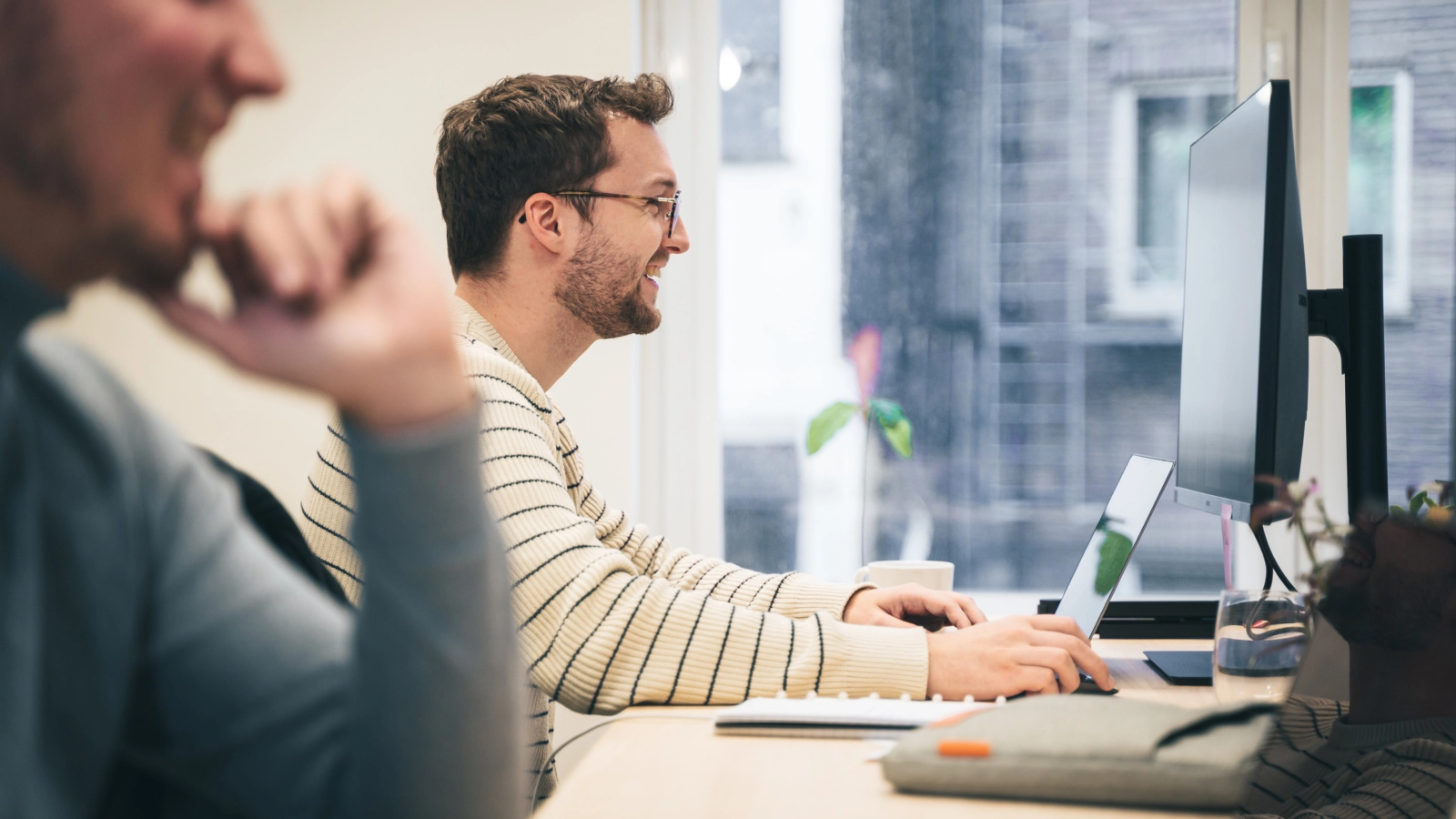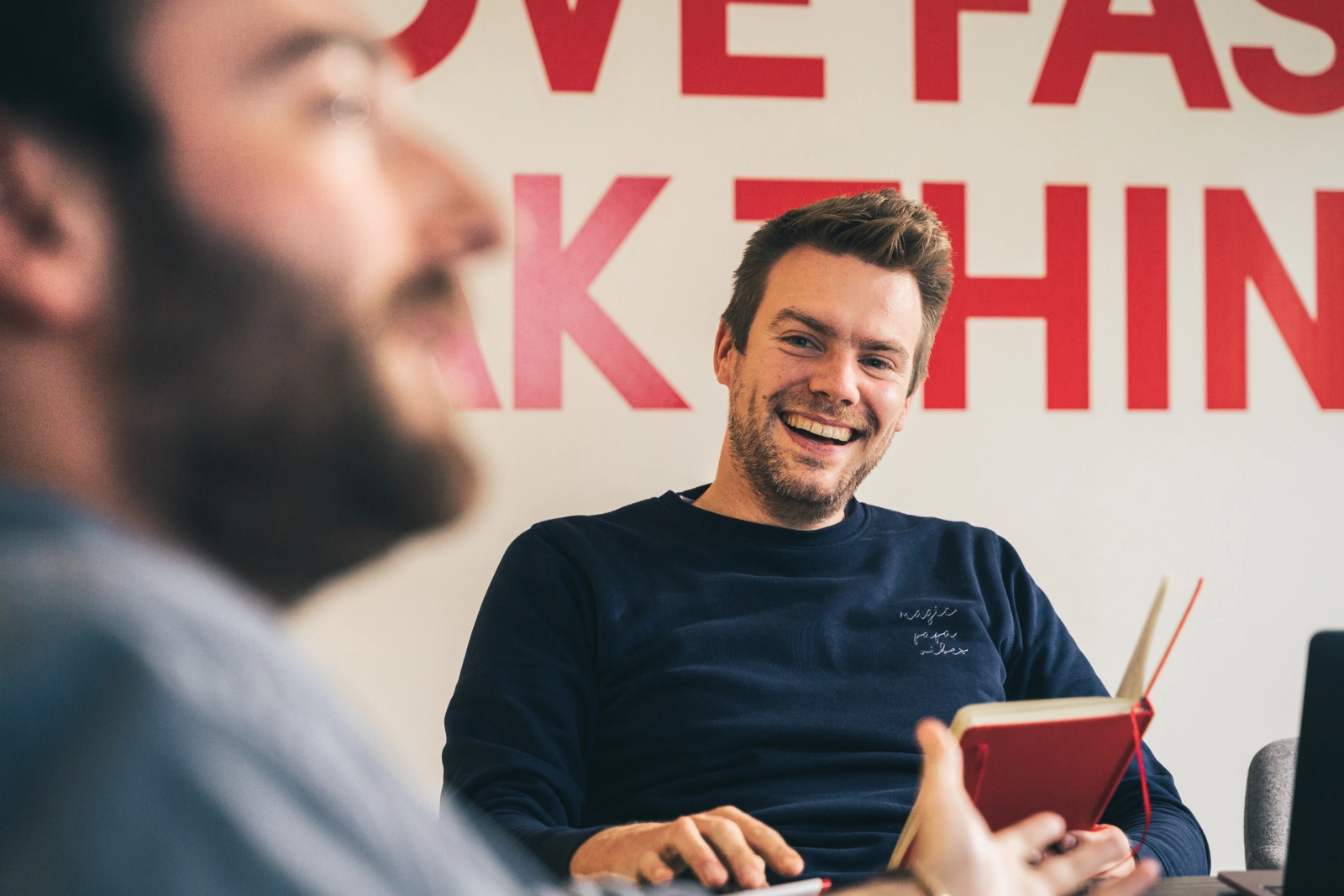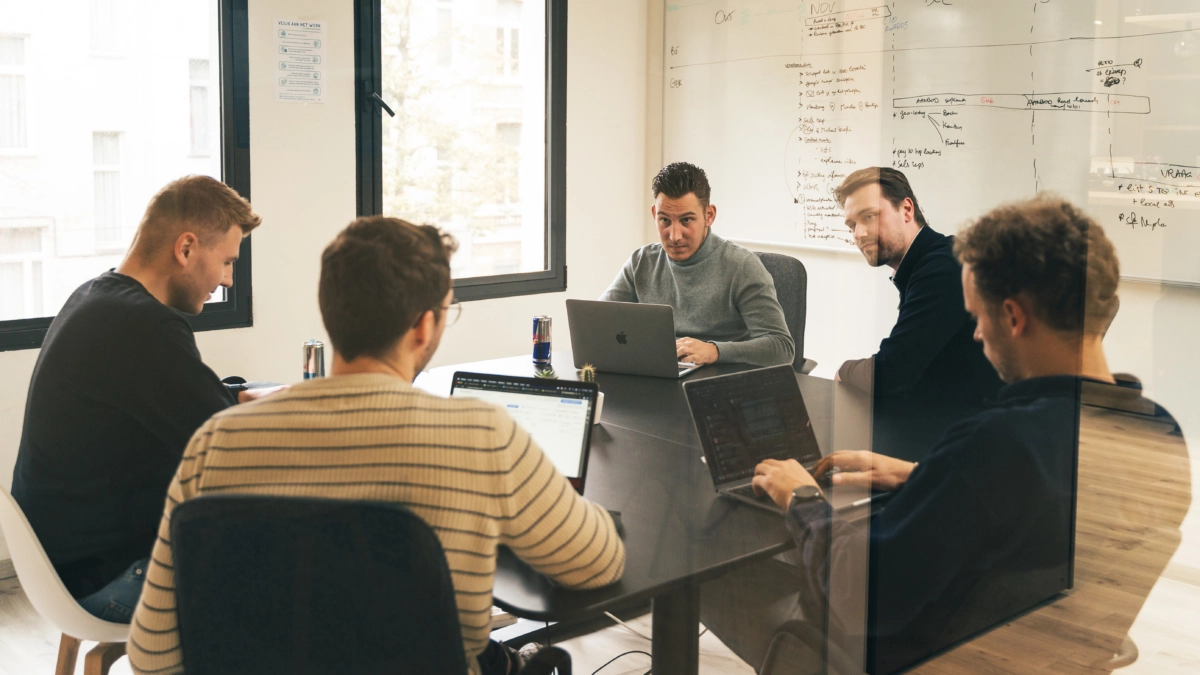 Vermeld Creativeskills.be als referentie bij je sollicitatie in het subject of je begeleidende brief.