Studio Hyperdrive is looking for fresh UX/UI talent to join its ranks. Whether you're looking for your first professional job experience, or already have a few years under your belt. You'll join a team of design experts that will help you grow your skill set and understanding of the design field. In this role you'll help us translate client and user needs into durable, digital products. You'll become part of one of our multidisciplinary project teams, where you'll help shape the end user experience with a keen focus on the UI and visual fidelity of the project. All while helping to carry the project over the finish line.
You're aware of the larger design thinking process, but maybe feel there's more for you to learn, practise and in time preach. You're also excited to try your hand at some new tasks along the way, like pitching in with workshops, analysis, information architecture, prototypes, user testing and more. Most importantly, you're an empath that thrives in co-creation environments with colleagues and clients. And you're hungry to discover new solutions where business requirements and common sense meet.
As a junior (or medior) designer in our team, you'll report directly to our Lead UX Designer or department head who will help guide your work and hone your new skills. Initially your work will focus on creating both detailed design mock-ups as well as wireframes, with room to grow as your skills develop. Besides working with your other UX and design colleagues, you'll also get to collaborate with our in-house engineers, thinkers and other problem solvers on a daily basis.
You have a positive, outspoken and winning attitude. And you're not afraid to help pitch your work to clients. Clear deadlines are never an issue, and you're well organized. We offer our team members a lot of flexibility to find the perfect work-life balance, though there might be times we'll ask you to return the favor.
Responsibilities
You are the voice of the end-user. Their needs always come first.
Learn, and eventually excel at turning complex information into simple solutions.
Design top-notch digital products and refine them throughout development.
Assist in workshops and co-creation sessions with clients and stakeholders
In time willing to experiment with new tasks like writing analysis, drafting an architecture, design, prototype or user testing on a project
Wanting to grow your own talent and in turn help our team mature and grow
Advocate our vision, methodology and services
About you
You have some prior experience in designing digital products and services. From a previous job, educational projects or self study.
You have a large sense of responsibility with a can-do attitude. You're not afraid to speak up but remain open to input from others.
Up-to-date knowledge and some experience with tools like Figma, Sketch, Adobe Creative Suite,... is a given
You're somewhat familiar with terms like user stories, customer journey maps, design systems, product canvas,... and are eager to learn more
Your interested goes beyond the visual; you also deeply care about the architecture, how anyone can interact with it, what feeling the end-user is left behind with,...
Having a background in engineering (JavaScript, HTML, CSS,...) is a plus
You're at least fluent in English and Dutch. French is a plus.
A portfolio showing your talent or passions for the field.
Our offer
A competitive salary with multiple fringe benefits
All the equipment you could possibly need 
A lot of variety in projects and industries
A promise to help you grow your ambitions
A team of young creatives that'll welcome you with open arms 🙌
About us
You'll be joining Studio Hyperdrive, a one-of-a-kind digital product studio.
Here we craft captivating brand experiences, transform processes into durable digital platforms and turn data into compelling stories. We aim high and build qualitative, custom solutions that are meant to last. But even more so, we want to build products that have an actual positive impact on people's lives.
In our team everyone is valued equally. And given equal opportunity. We like to get things done as a group and build an environment that encourages creativity and your own personal development. Of course, we're not all work and no play. We also host numerous team events, urban soccer games, weekends, (LAN)-parties and all kinds of other goofy, fun, sporty — and sometimes even unholy, shhh! — activities for you to partake in.
Interested? Tap the button below and get in touch!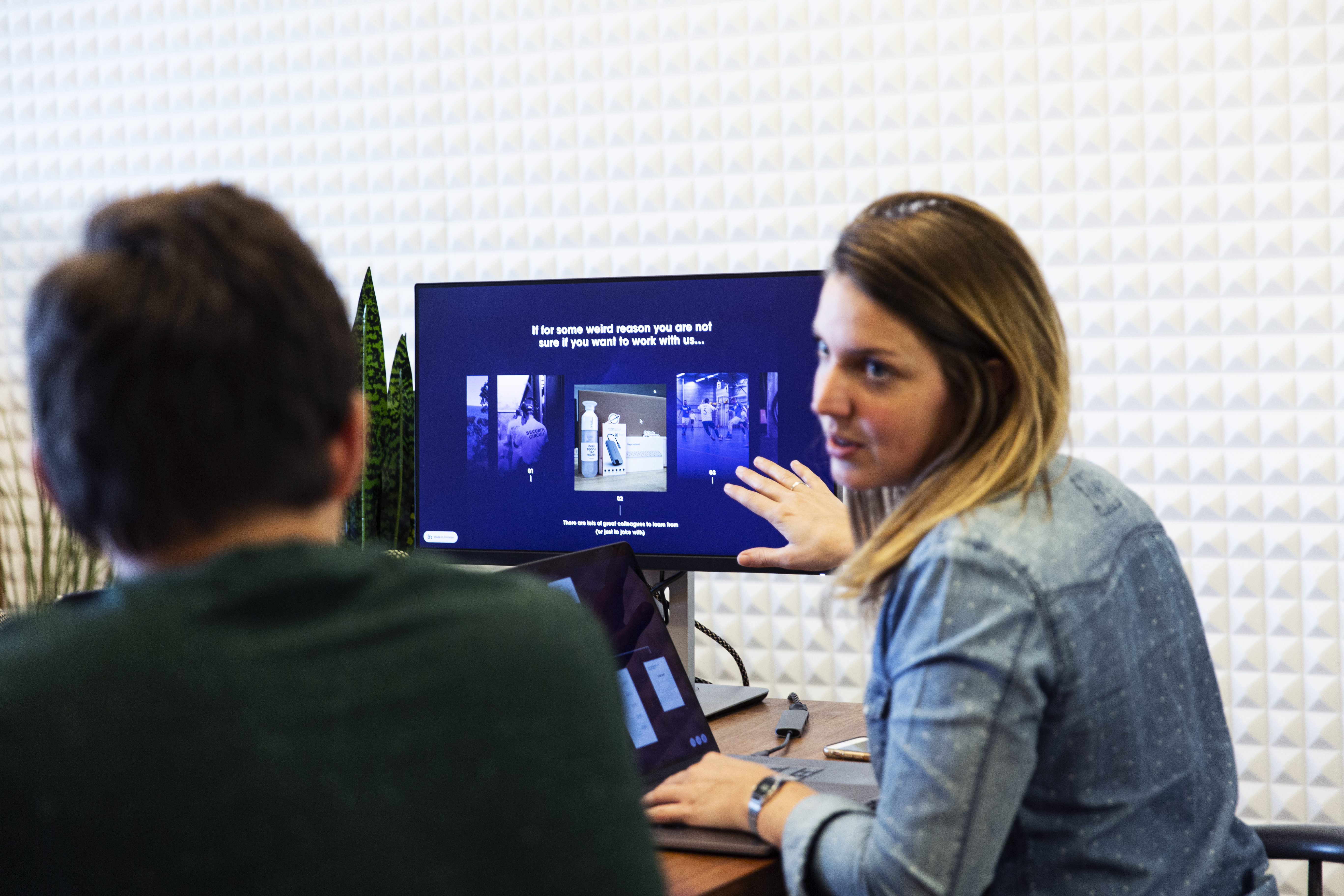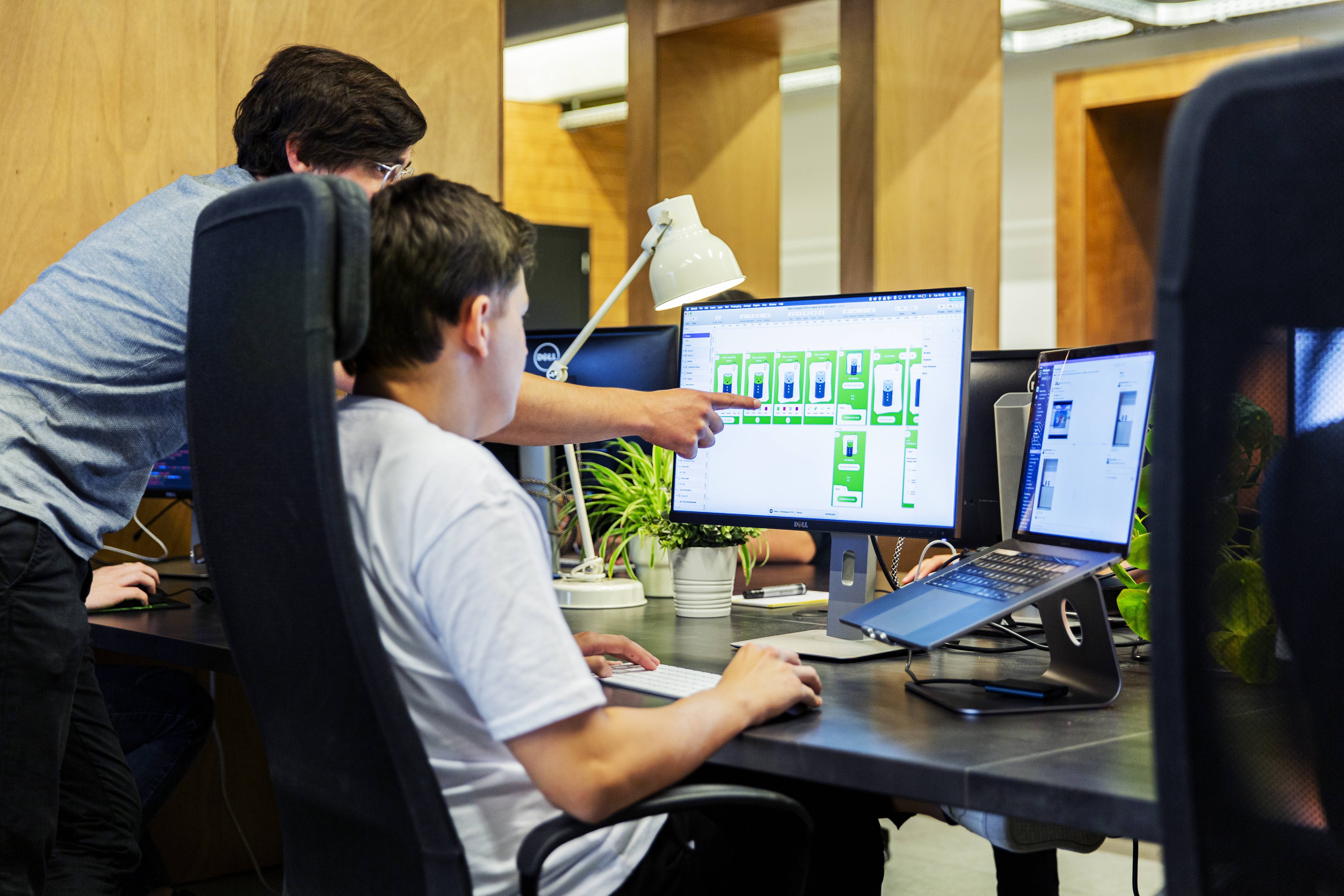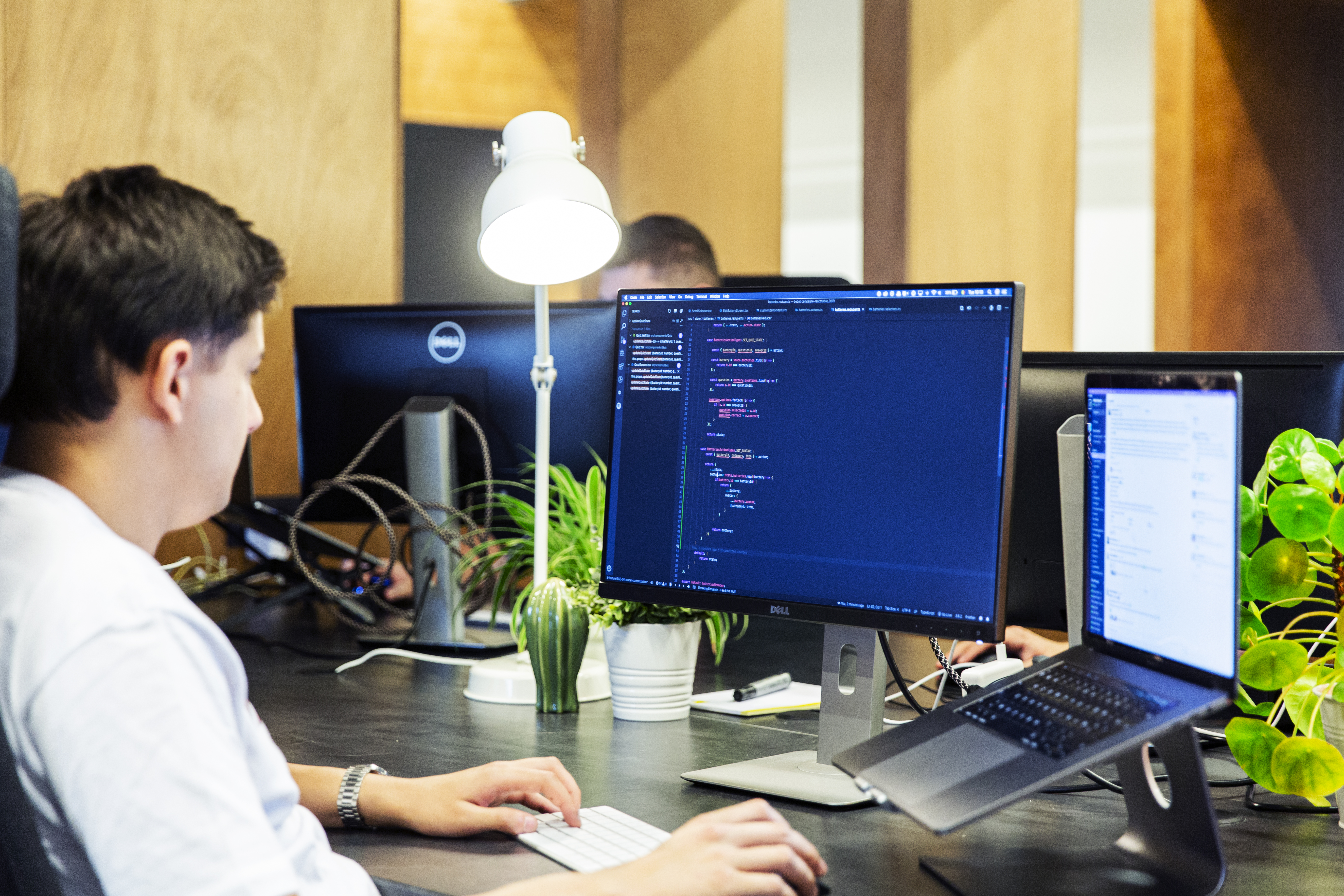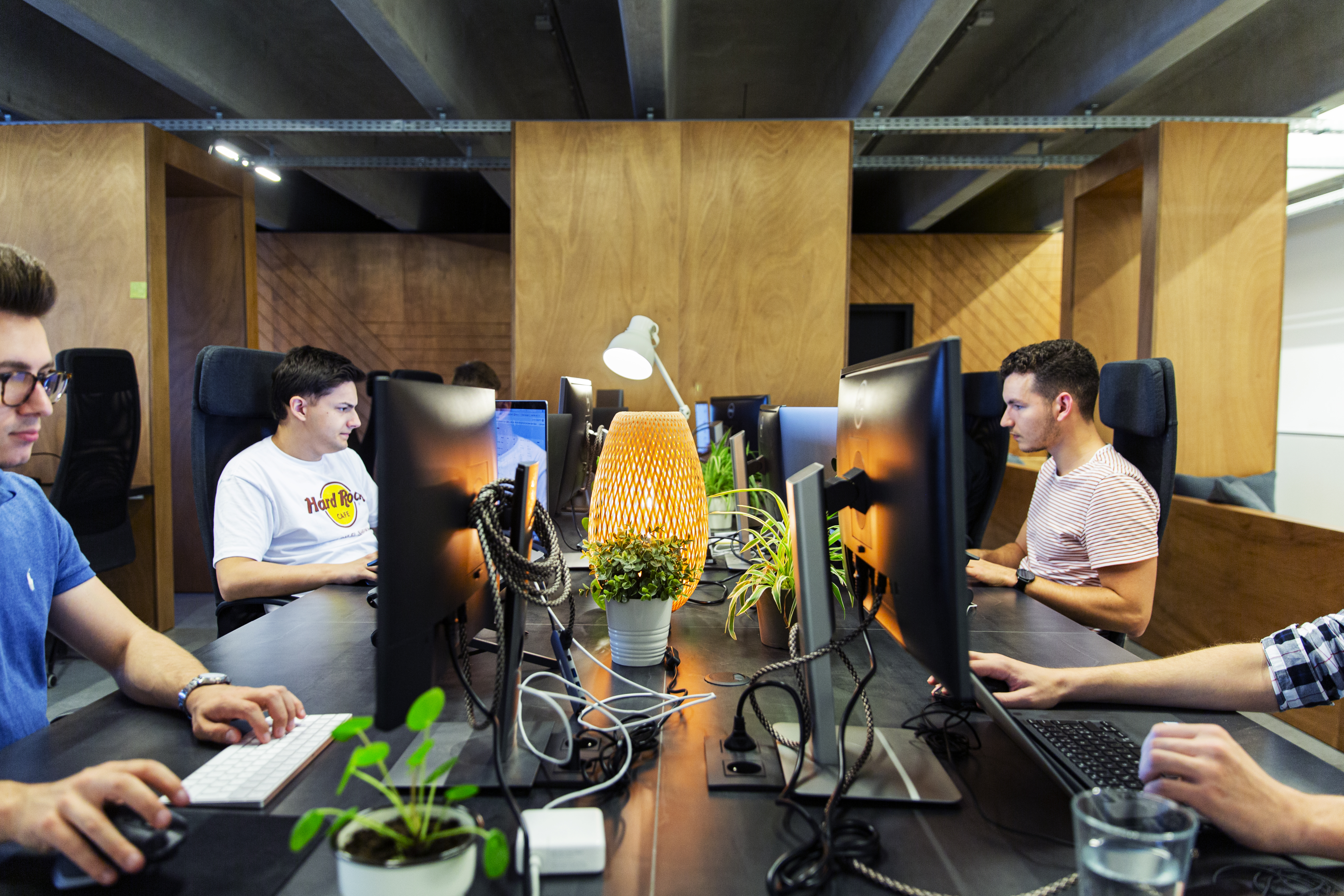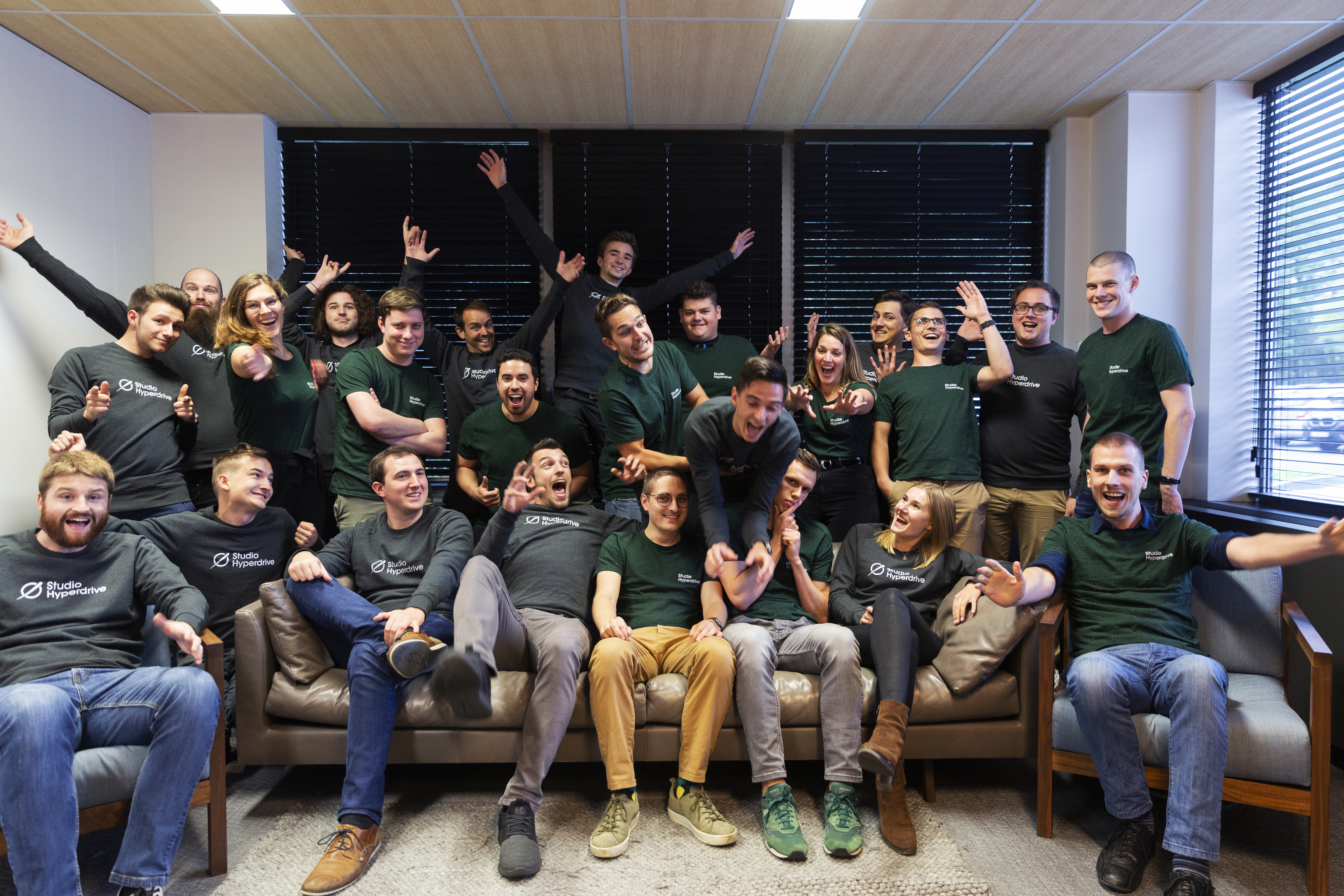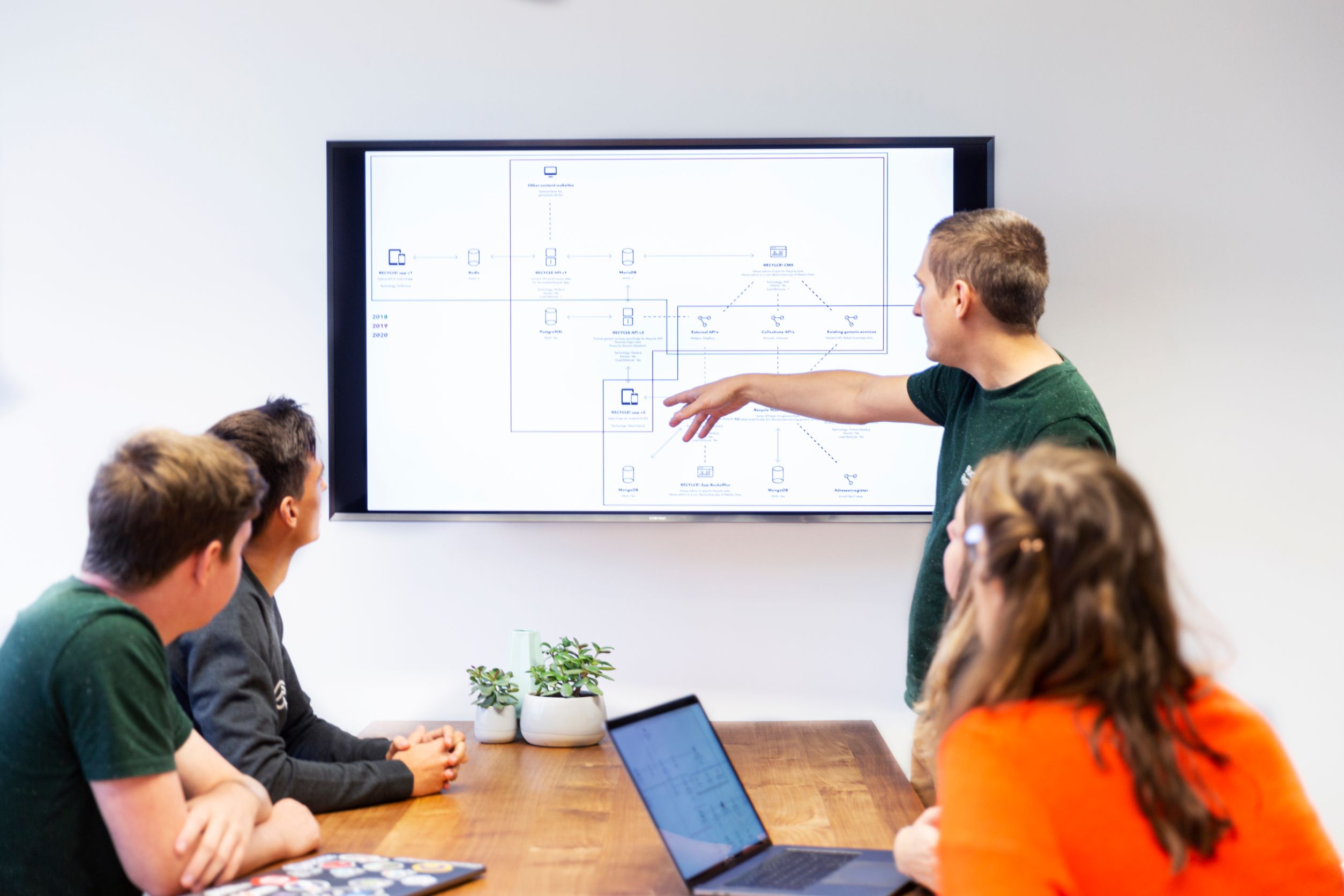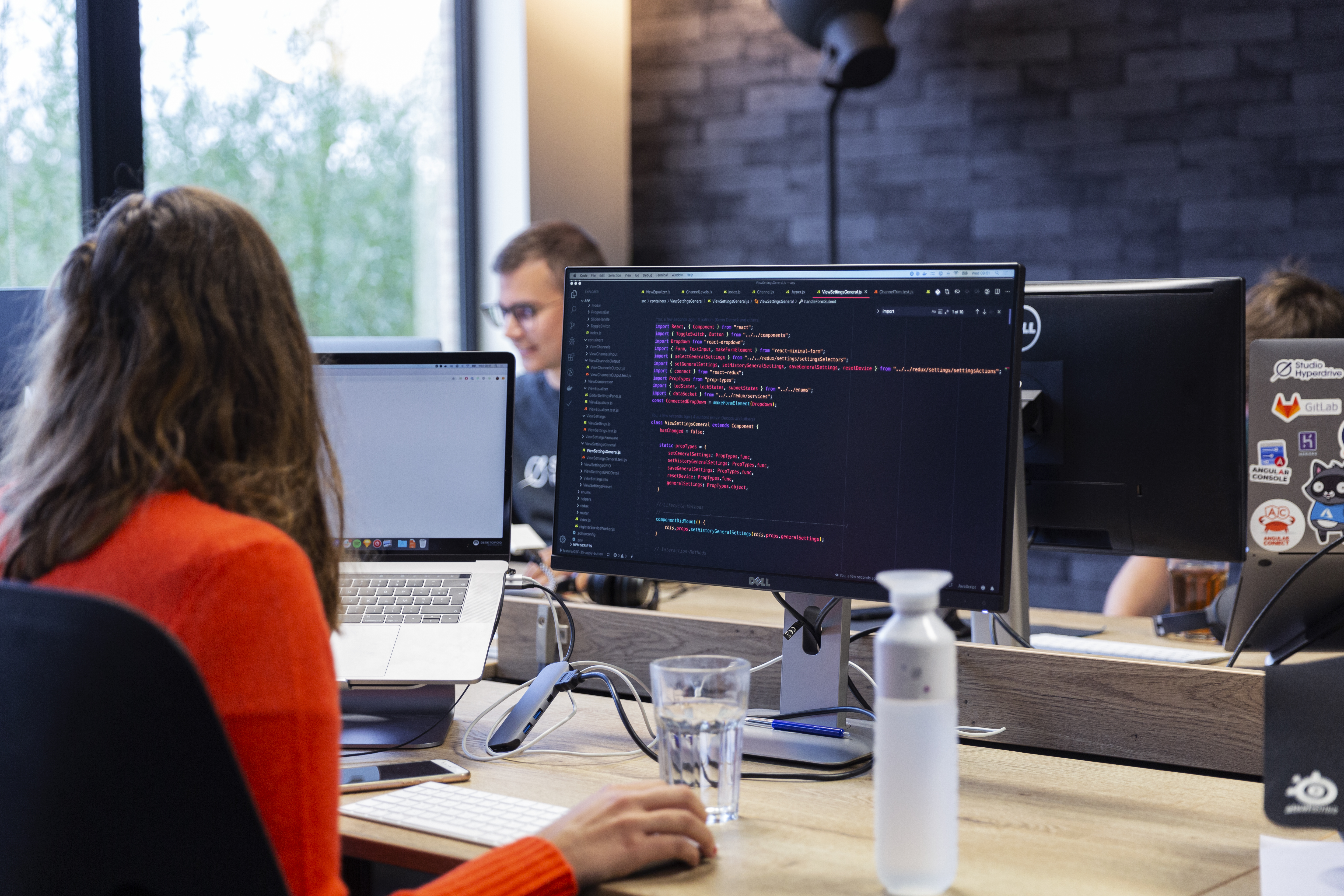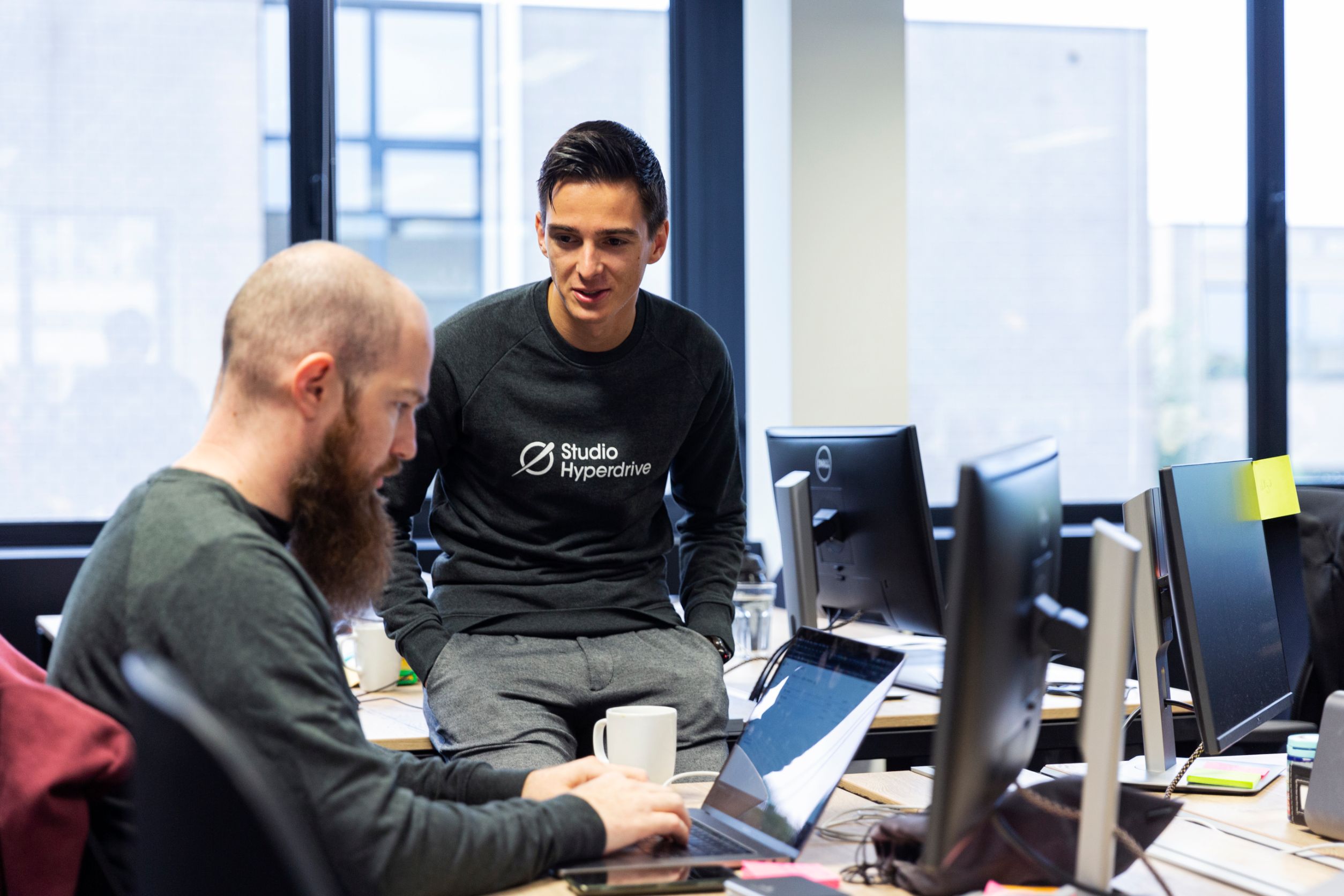 When applying be sure to reference Creativeskills.be in the subject or body of your email.